Berner Oberland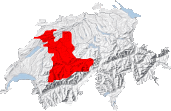 Probably the most famous region abroad. Towns like Interlaken, Grindelwald, Mürren are often discussed in the travel discussion group rec.travel.europe.
Despite, or because of that, this is not my favourite place (most side valleys of Valais seem wilder and more genuine to me), but it has nevertheless some breathtaking sights and mountains.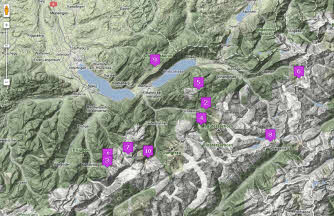 Click on the image to open a large overview of all hikes in the Berner Oberland and pick one through its location on the map.